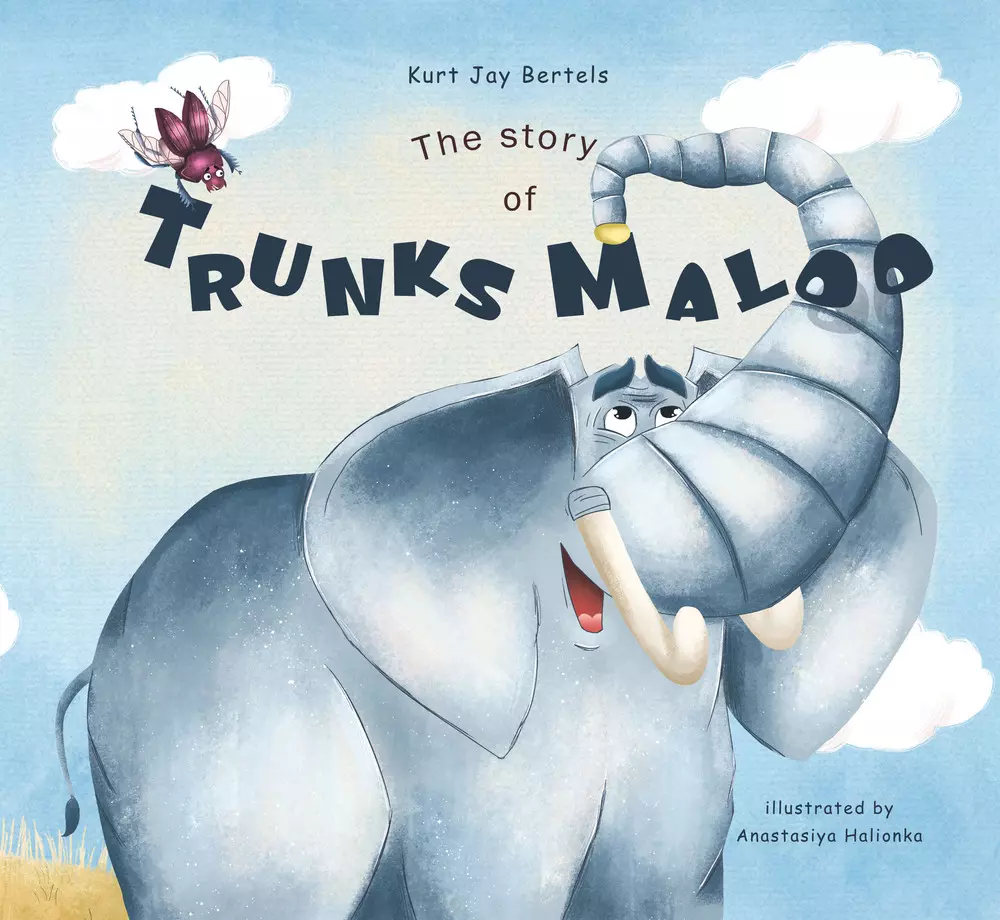 When you have a wonderful story like this, you need a children's book illustrator to illustrate it.
I recently collaborated with a wonderful author Kurt Jay Bertels who wrote one day "I need a children's book illustrator to create a series of books about an elephant".
The first book "The story of Trunks Maloo" teaches mutual assistance and assistance in difficult times. In addition, history shows that we are all connected to each other. This amazing story is suitable for children of any age.
I had a great pleasure drawing the book. I think if you are a client and you need a children's book illustrator it's important that the story resonates with all participants of the project. For this project, I drew a large number of African animals. I can honestly say that I saw some of them for the first time in my life.
The process of creating a book
The book was completely drawn in Photoshop. The process of working on the book consisted of several stages.
Creating of characters. I spent the most time on this stage, since there were a huge number of characters. I should note that the author prudently collected the references of all the characters together and I did not have to waste time searching for the right animal.
Drawing and matching sketches. I tried to use different types of illustrations. Full book spreads, spot illustrations, three-quarter illustrations without a background, and more. It seems to me that this way the book becomes more interesting and the eye does not get tired.
Rendering of color illustrations. For me, the most pleasant moment. The book seems to come to life. You can add different textures, try new brushes. But at the same time, you should try not to overload the illustration. And the main thing is to stop in time.
Then the illustrations were prepared for sending to the designer. Saving in the desired color mode and in the desired format, removing unnecessary layers, etc. This is the end of my work and it remains to wait for the book to be published.
Working on this project, I grew up as an illustrator. I have found new techniques for myself that I will use in the following projects. And I also got a client with whom we will create many beautiful books.
On the page "Illustrated books" you will find examples of children's illustrated books, in the creation of which I participated. And on the "Home" page you will find a more complete collection of my works reflecting my style – illustrations from books, covers and individual illustrations.
Also my portfolio is on Behance.
---
I will be glad to take part in your project. Write or call me right now and we will start working on your book in the very near future.
Write to me by e-mail info(at)childrens-illustrator.com or call me by phone number +48 732 842 372 (Viber, Whatsapp, Telegram).
Please follow and like us: